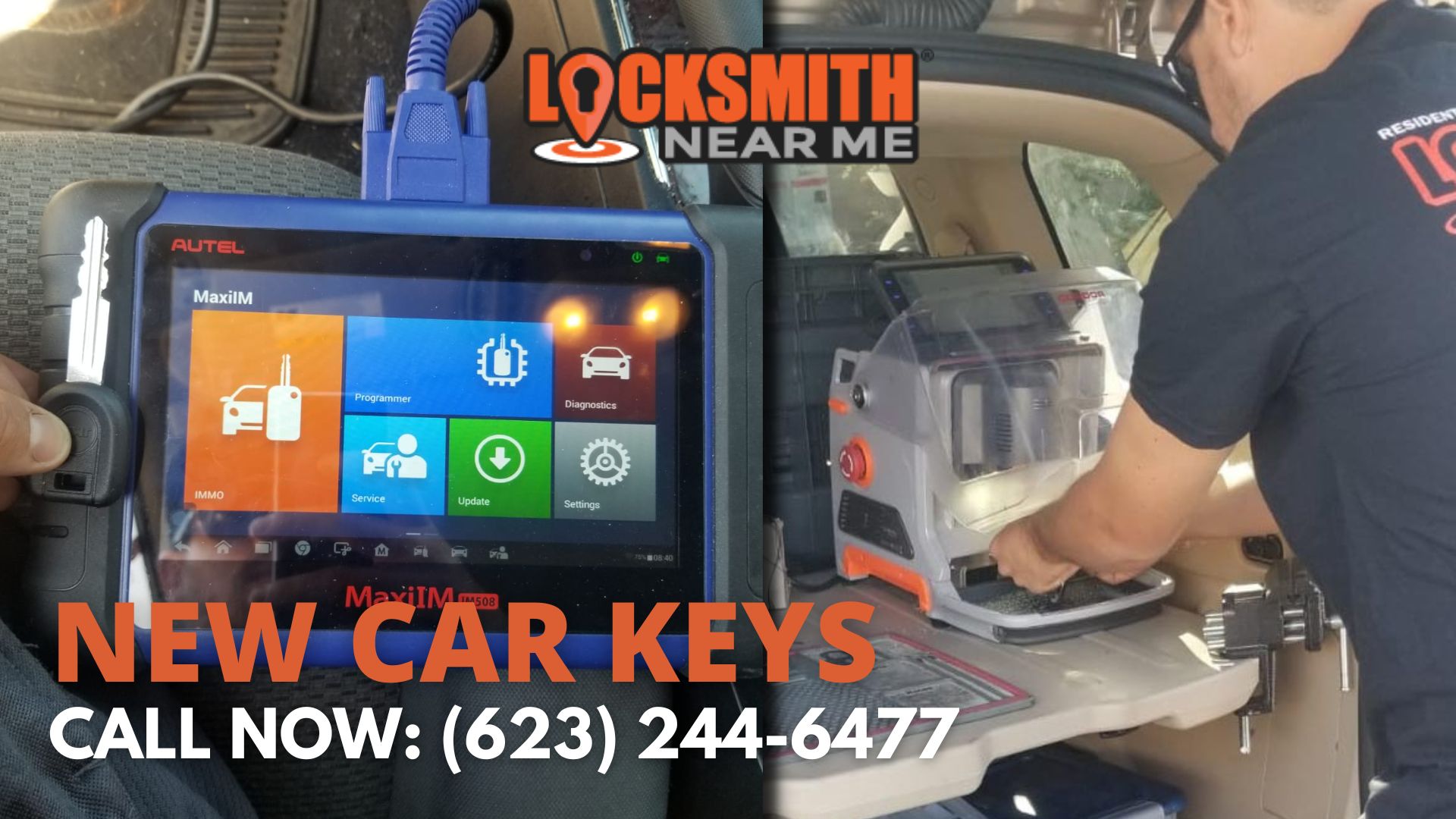 Have you ever found yourself in the unfortunate situation where you're about to get into your car to leave, but when you reach into your pocket, your car key is missing?  In a panic, you begin to search all your pockets and the surrounding area. Backtracking, you think to yourself, "Maybe it slipped out of my pocket when seated at the restaurant" or "I forgot to take the keys out of my pocket when I went swimming". In any case, replacing a lost car key can be expensive and frustrating, especially if you go to the dealer.
Locksmith Near Me of Avondale seeks to provide you with convenient and affordable mobile service in replacing your lost car keys or FOB. Our professional technicians will come to your immediate location in Avondale, AZ and throughout the surrounding Phoenix Metropolitan area.  We can also replace broken car keys and program transponder chips to work with your vehicles ignition.
Give us a call now to request car key replacement service.